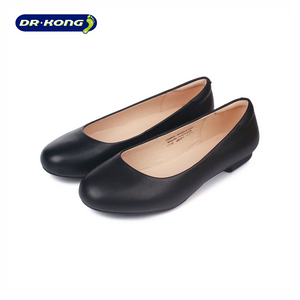 Dr. Kong
Dr. Kong Esi-Flex Women's Casual Shoes P3000035
Sale price Price ₱4,500.00 Regular price ₱4,500.00 Unit price / per
Tax included.
• Black Healthy Casual Shoes for Women.
• Casual shoes with heels.
• Hard heel counter stabilizes the heel bone.
• Arch support to support foot arch.
• Different forefoot width for different foot shapes.
• Soft padding for shock absorption and to relieve foot pain.
• Easy to flex for walking comfort.